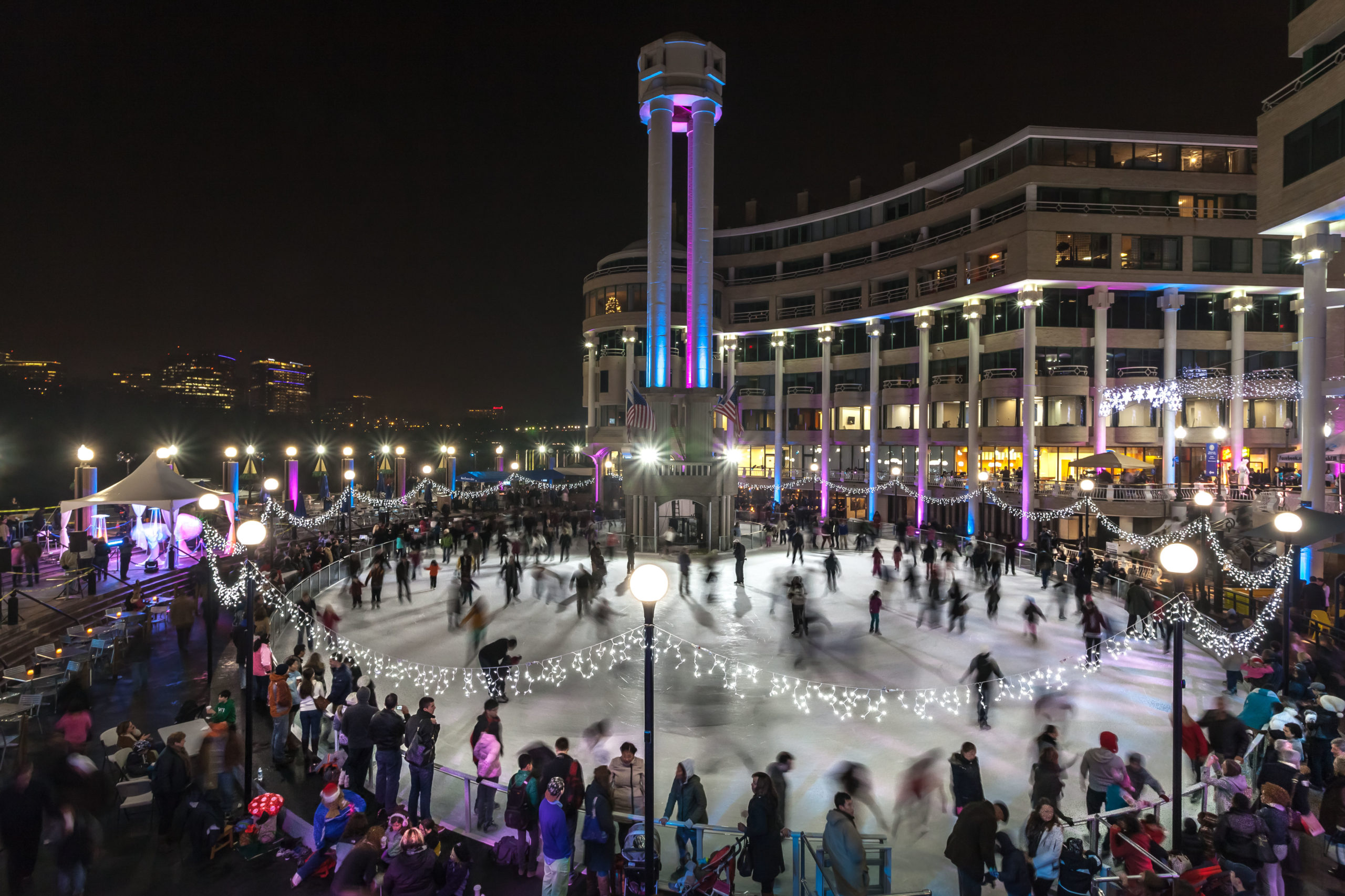 THE WASHINGTON HARBOUR ICE RINK
The Washington Harbour Ice Rink will be closed for the 2021-2022 winter season. Thank you to everyone who came out to skate this year. We can't wait for 2022-2023 winter season.
For more information about the Washington Harbour Ice Rink please email us at [email protected]
Ice Skating in Washington DC at The Washington Harbour
Reserve your tickets at the Washington Harbour Ice Rink today:
Hours of Operation
Sunday – Thursday: 11:30am – 9:00pm
Friday – Saturday: 11:30am – 11pm
Holiday Hours
12/19 – 12/23/21: 11:30am – 11pm
12/24/21: 11:30am – 7pm
12/25/21: 1:30pm – 11pm
12/26 – 12/30/21: 11:30am – 11pm
12/31/21: 11:30am – 9pm
1/1/21: 11:30am – 11pm
1/2/21: 11:30am – 9pm
Our last day of the season is March 6, 2022.
Pricing
Adults: $10.00
Children (12 & under)/Senior/Military: $9.00
Group: $13.00 (includes skate rental; for groups of 10 or more)
Skate Rental: $7.00
Penguin Rental: $10.00
For more information regarding private events, holiday hours, or other general inquiries please call or email us at:
202-788-0944
COVID-19 Precautions: The Washington Harbour ice rink will be closed for 30 minutes after each 1.5-hour skating session to disinfect the equipment. Please check in at the Skate Shop upon arrival.